Send Inquiry
JHTD HRD Test Machine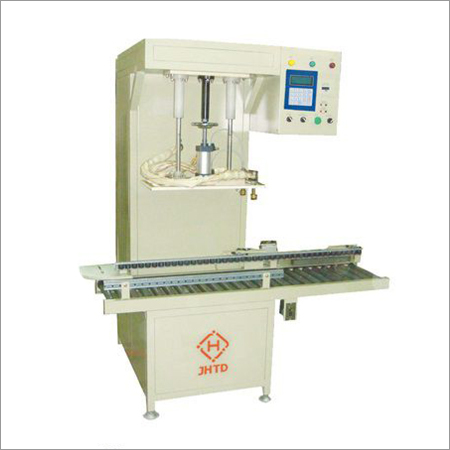 JHTD HRD Test Machine
JHTD-HRD Test Machine is designed for testing the battery for fast discharge. This is ideal for the checking of high rate discharge for commercial as well as automotive batteries. This kind of testing machine is fully automatic, simple to operate and combined end electrical load & dielectric test of truck and car batteries. Entire body, which is made of solid duty metal sheet, is thoroughly coated with supreme quality powder coating material to make it anti-corrosive, vibration resistance, sturdy in construction and longer performance testing machine. Moreover, the JHTD-HRD Test Machine varies in models, sizes, designs and specifications to opt from.

Application : High-Current discharge performance testing for starting batteries and welding quality testing for large / medium /small capacity VRLA batteries.
Features :
Adopted PLC Control Technology, LCD display
Convenient Operation. You operate machine by keyboard of machine.
Machine running steady, good repeatability.
Precision manufacturing Technology, Machine high degree of accuracy.
Setting and displaying parameters by LCD;
High automatization, compact structure
Function :
Setting such parameters as upper/ lower voltage limit of open/ closed circuit discharge current, discharge time, etc.
Machine was provided with reverse polarity protected
Storing set-parameters for power-off.
Possessing work mode of constant-current and time-limited when machine running.
Alarming instantaneously with flashing for beyond the limit voltage.
LCD displaying discharge parameters when machine running.
Qualified batteries sum.
Technology Parameters :
Power supply : 220Vac / 50Hz or 380Vac/50Hz
Air Supply : 0.6~0.8 Mpa
Discharge Voltage : 4~20V
Discharge Current : 10% ~100% FS
Discharge Time : 1~9.9S
Voltage accuracy : <+0.5% F. S.
Current Accuracy : <+0.5% F. S.
Specification :


| | | | |
| --- | --- | --- | --- |
| Model | Discharge Current | Battery | Weight (Kg) |
| JHTD-HRD200A | 20-200A | 6. 12V | 350 |
| JHTD-HRD500A | 50-500A | 6. 12V | 500 |
| JHTD-HRD1000A | 100-1000A | 6. 12V | 600 |
| JHTD-HRD1500A | 150-1500A | 6. 12V | 700 |
| JHTD-HRD2000A | 200-2000A | 6. 12V | 800 |